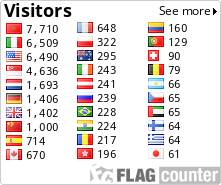 Do you know where you want to travel to? "Morocco is ready to welcome you". The aim of our trips is to make all those travelling with us enjoy Morocco's landscape, people and cuisine. For all this, we always choose different tours to the classical tours in Morocco.
We provide private Morocco Tours, trips from Marrakech to the Merzouga desert , tours from Casablanca to the Imperial cities. More Morocco tours available here.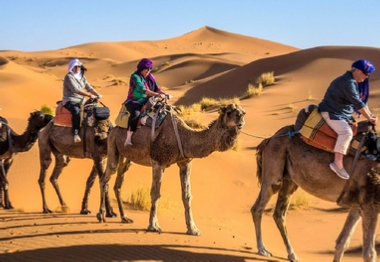 YASSIN MOROCCO TOURS.
Camel Trips, Desert Tours and Excursions in Morocco.


ADVENTURE MERZOUGA SAHARA DESERT ACTIVITIES
Join us for the Merzouga quad experience of a lifetime! After being briefed on the rules of off-road driving and issued with your safety gear, take control of your fully automatic quad or buggy bike.
You will drive through the ever changing Merzouga desert dunes; weave through the trackless desert, tackling both low and high dunes. This adventure safari is suited to the discerning outdoor adventure enthusiast and nature lover.
Merzouga quad and buggy : Departure and return on request.
What's included ?
Pick up and drop off anywhere in Merzouga or HassiLabiad
60 minutes of automatic quad biking
Introduction of vehicle + fuel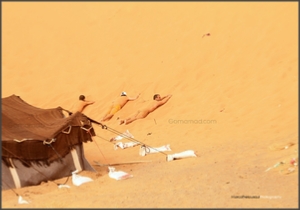 Reservation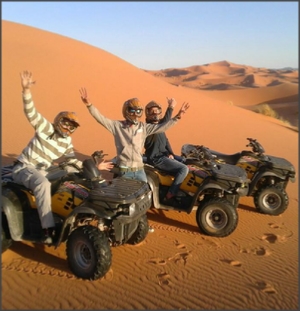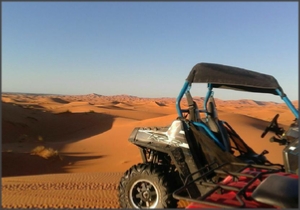 The sand-bath therapy in Merzouga desert is very good ancient Berber treatment for curing ailments affecting the joints, muscles and tendons. It is available during the summer months of July and August in Moroccan desert.
Prior to taking a sand bath as a form of treatment, it's advisable to seek the advice of a medical doctor. Those suffering with blood pressure or other heart related ailments are advised against taking a sand bath due to the intense heat. For the preparation of the bath, a hole is dug in the sand the size of the person taking the bath and about 20 cm deep. The hole is left open for half an hour to allow the desert heat to penetrate into the sand.Once sufficiently hot, the person lies in the hole and is "buried" in sand, obviously leaving the head free. The person spends typically from 10-30 minutes in the bath, during which water is available for quenching thirst!
Merzouga sandbath : Available in summer months.
Famous Merzouga sand baths, which deals with rheumatic diseases, and diseases of the vertebrae. It buried the patient to a neck in the sand pit, taking into account the chest area with little cover of sand without the other areas of the body.
Head covered with a cloth to ward of heat stroke, and this process will continue therapeutic than 5 minutes up to an hour, according to the body's ability to endure.
Reservation