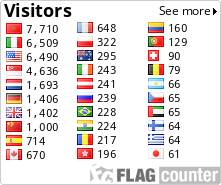 Do you know where you want to travel to? "Morocco is ready to welcome you". The aim of our trips is to make all those travelling with us enjoy Morocco's landscape, people and cuisine. For all this, we always choose different tours to the classical tours in Morocco.
We provide private Morocco Tours, trips from Marrakech to the Merzouga desert , tours from Casablanca to the Imperial cities. More Morocco tours available here.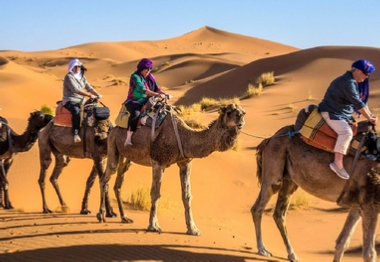 YASSIN MOROCCO TOURS.
Camel Trips, Desert Tours and Excursions in Morocco.


1 DAY TRIP FROM MARRAKECH TO ESSAOUIRA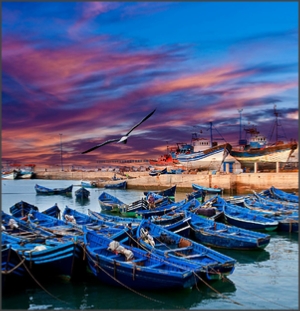 Once called Mogador due to its occupation by the Portuguese in the 15th century, it became Morocco's main port a few centuries later where the gold, precious wood and slaves were leaving the continent through its ships. The black slaves left their music behind and its streets still resonate with the hypnotic rhythms of Gnawa and local people still talk about the brief visit of a certain Jimi Hendrix in the 70's.
Some of the scenes from 'Alexander' and 'Kingdom of Heaven' were shot here and Orson Welles spent 3 years on and off location shooting his famous 'Othello'.
It is an ideal place to relax, wander on the beach and admire the different crafts and activities. Essaouira's real strength comes from the fact that tourism hasn't yet spoiled the town, which remains a hive of activity where fishermen and boat builders get on with their daily activities as they have done for centuries.
Lunch is recommended in one of the food stalls along the sea front where delicious fish and seafood caught the very morning can be enjoyed while taking in the sea breeze and admiring the Purple Isles.
In the afternoon we recommend visiting the 2 Skalas (sea bastions) : Skala de la Ville and Skala du Port with their impressive collection of 18 th century European brass canons.
When you arrive in Essaouira in the morning, your guide will take you around the old medina. .
Argan tree is another attraction specific to the region of Essaouira. The argan oil produced by the fruit with its unique qualities and wide spread use in both cooking and cosmetics is widely exported to Europe. Along the road, goats often climb up these trees in order to collect their food. Before you think the long journey has gotten the best of you, your guide will confirm this is quite usual around this area.
Day trip details : Departure at 8.30 am , return at 5 pm.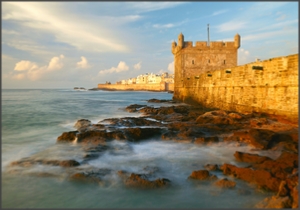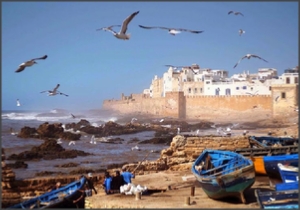 Private excursion from Marrakech includes :
private transport by 4x4 or mini van
Private driver / guide (English speaking)
Not includes :
transport insurance
entrance fee to sites and monuments
lunch in a traditional local restaurant.
Reservation