Do you know where you want to travel to? "Morocco is ready to welcome you". The aim of our trips is to make all those travelling with us enjoy Morocco's landscape, people and cuisine. For all this, we always choose different tours to the classical tours in Morocco.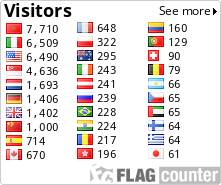 Yassin Morocco Tours.
Camel Trips, Desert Tours and Excursions in Morocco.
We visit Casablanca and Rabat,capital
You will walk in Unesco medina in Fes (Fez)
We visit Meknes and Volubilis
Explore Chefchaouen in Rif mountains
We finish our travel in Tangier
DAY 1: from Marrakech to Casablanca and Rabat
Today we start our travel and your personal driver pick up you from your hotel at 8.30 am. Then we transfer you to Casablanca. Here we visit the Old Medina (the part of town antedating the French protectorate), also the Hassan II Mosque, designed by the French architect Michel Pinseau. Then we transfer you to Rabat. Here we visit main sites in capital : Mausoleum of Mohammed V , then Hassan Tower and Kasbah of the Udayas. We spend the night in local hotel.
DAY 2: Rabat - To Meknes - Volubilis - Fes (Fez) Medina Excursion
Today after breakfast we transfer you to Meknes. The city is one of the four Imperial cities of Morocco. Meknes became capital of Morocco under the rule of Sultan Moulay Ismaïl , son of the founder of the Alaouite dynasty. He turned Meknes into an impressive city in Spanish-Moorish style, which is surrounded by high walls with great doors. Here we visit Medina, or "Old Town", as home to a 12th-century Grand Mosque. We visit Bab al-Mansour gate, Mausoleum of Moulay Ismail and then we visit Romain ruins in Volubilis. After that we continue to Fes (Fez) for historical adventure. Enjoy guided city tour and visit places as : Fes (Fez) el-Bali medina , and its local taneries. We explore the Madrasa of Al Quaraouiyine - as the oldest existing, continually operating and the first degree awarding educational institution in the world according to UNESCO. The entire medina of Fez was heavily fortified with crenelated walls which equip heavy watchtowers and gates, you enjoy walk in narrow streets, explore main sights. Accommodation in local riad.
DAY 3: Fes (Fez) - Chefchaouen - Tangier
Today we transfer you from Fes (Fez) to Chefchaouen where you visit an denjoy blue-white painted streets and houses. Then we continue to Tangier where you visit medina and in the afternoon our Morocco tour finishes.
NOTE : We are ready to customize all our Morocco tours.
Marrakech to Chefchaouen Tour: 3-Day Marrakech Tour To Tangier via Fes (Fez) and Chaouen
Program for Marrakech tour for Three Days In North Morocco:
What is Included in three Days Morocco Travel:
INCLUDED :
Tour in Morocco with comfortable vehicles with A/C
Experienced private tours driver
Excursion with local guide
All breakfast during the private Marrakech tour
Accommodation in riad/hotel
NOT INCLUDED :
Flights to and from Morocco
Lunches, dinners and soft drinks
Reservation for Marrakech Trip to Tangier:
Reservation